---
Experience full power reverse with the one and only MirageDrive 180 with Kick-Up Turbo Fins. Logs, kelp? No problem. Our patented Kick-Up Fins "kick back" when contact is made with under water obstacles. Keep a half-dozen rods rigged and ready in the four standard horizontal and two vertical rod holders for the ultimate kayak fishing adventure. Confidently stand and fire cast after cast. Equipped with the Guardian Transducer Shield, your transducer is protected on impact and retracts for transport, while providing side scanning for optimal fishfinder performance. Take comfort on the water to a new level with the elevated and breathable Vantage ST seat. Back, bottom and BOA® lumbar support makes it easy to stay out on the water all day. The Pro Angler 12 includes a retractable skeg for improved course-keeping, mounting boards, pivoting tackle management system, as well as the innovative 12-sided Hobie H-Rail for superior flexibility in accessory rigging.
$4,299 USD MSRP ($4,499 for Camo)


---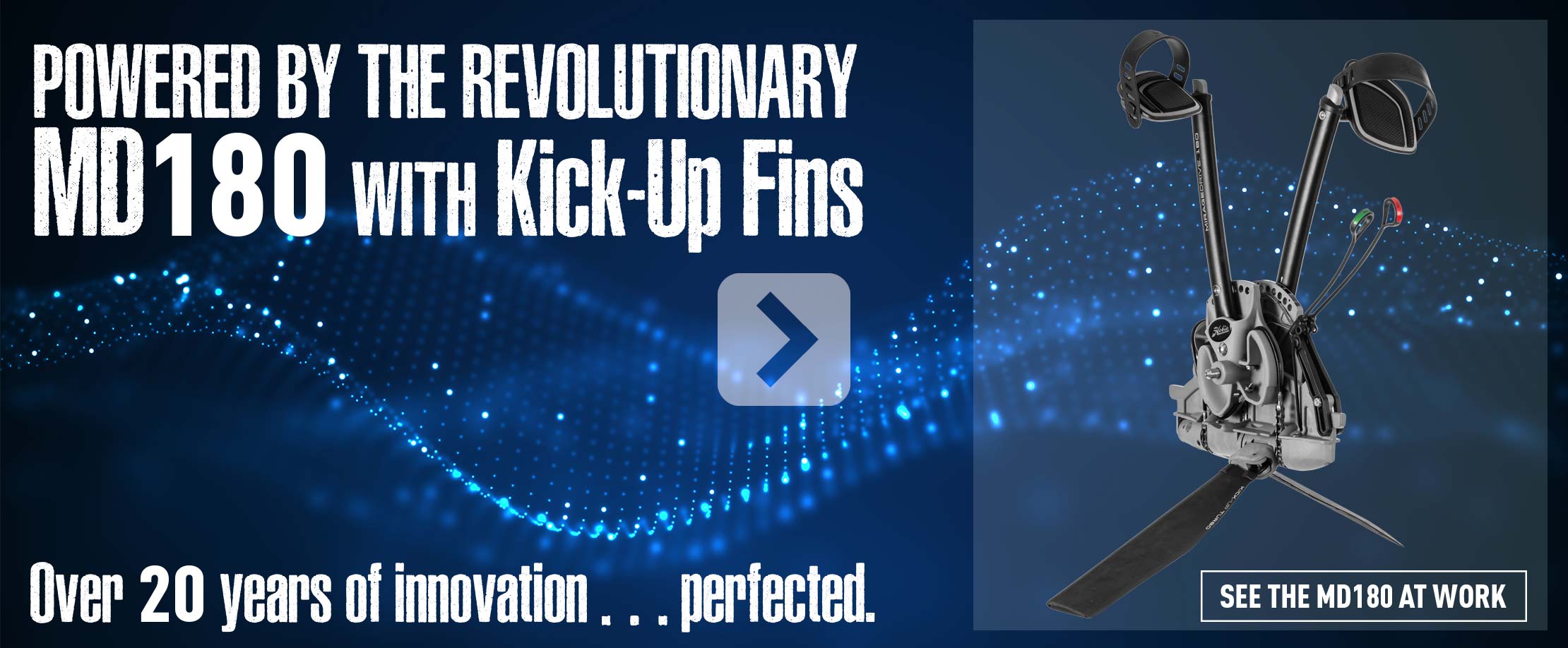 THE VERSATILE


PRO ANGLER 1
THE HOBIE DIFFERENCE:
KICK-UP FIN TECHNOLOGY
Our Patented Kick-Up Fins provide the power to charge through the water as never before. Logs, kelp, shallows, rocks, no problem.
WHAT IT TAKES TO BE #1
H-RAIL: BUILT TO GEAR UP
HOBIE GUARDIAN – RETRACTABLE TRANSDUCER SHIELD
Retractable Shield protects transducer on impact and retracts away for transport. Built-in transducer mount allows side scanning for optimal fishfinder performance.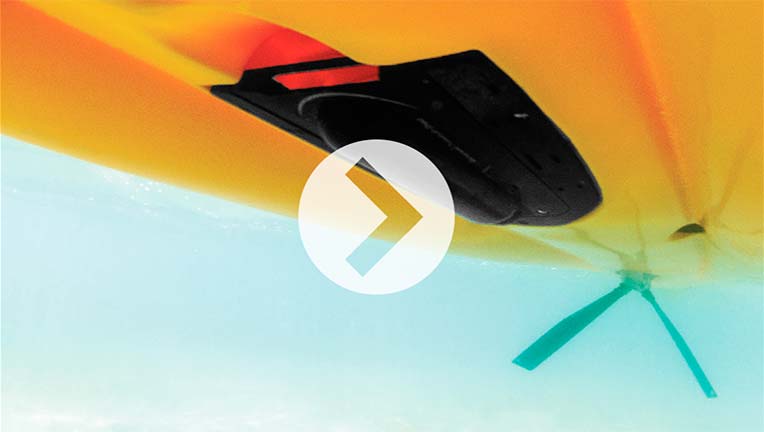 Excludes taxes, any shipping and set up fees.
Click into the tabs below for more information!
Shipping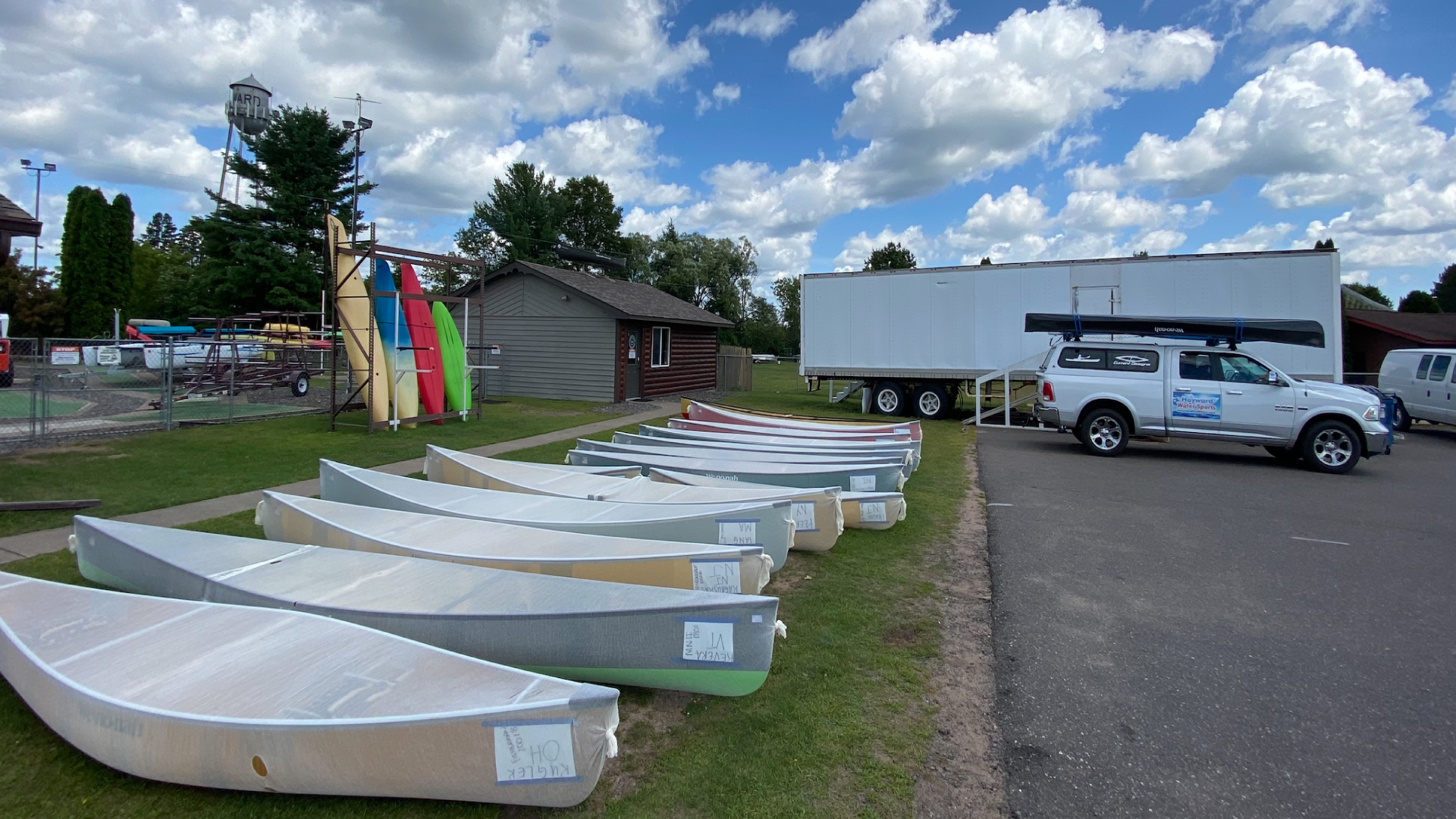 Terms - Read Before Visiting Us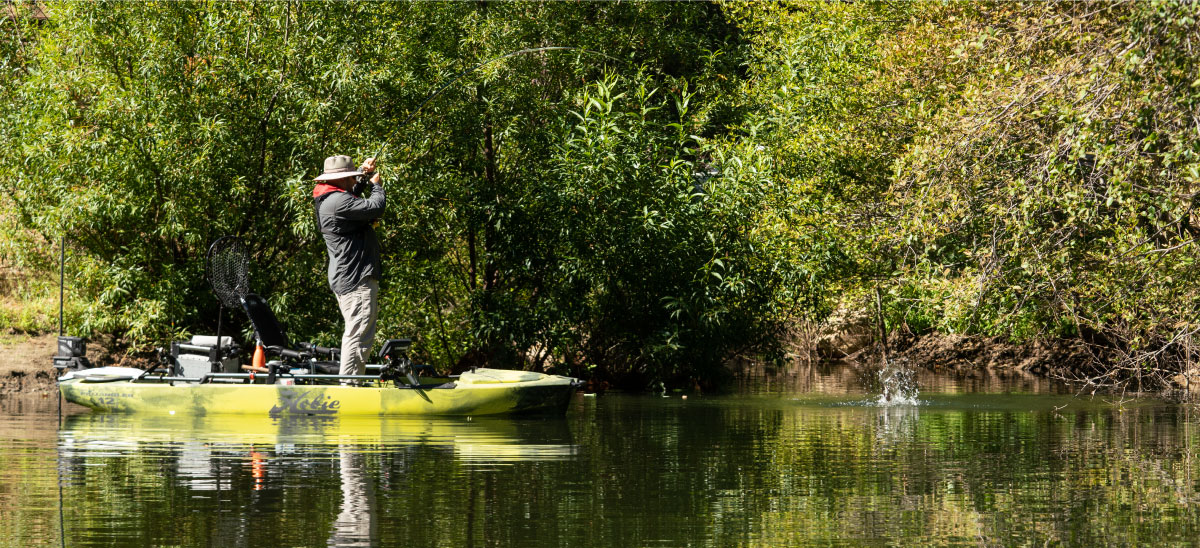 Learn How to Choose a Fishing Kayak
| | |
| --- | --- |
| How to Choose a Fishing Kayak | |
| Paddle or Pedal | |
| Paddle | Pedal |
| A paddle can be quieter and move less water when approaching fish. | Get to fishing spot faster and with less effort. |
| Fish in potentially shallower waters. | Free up hands for fishing. |
| Ability to subtly reposition kayak. | Power of leg muscles to pedal and fish for longer periods of time. |
| Sit-On-top or Sit-Inside | |
| Sit-On-top | Sit Inside |
| Greater range of motion. | Stay drier inside the cockpit. |
| Generally offer more accessorization of gear. | Generally lighter-weight than sit-on-top kayaks. |

Learn about the different Kayak Layups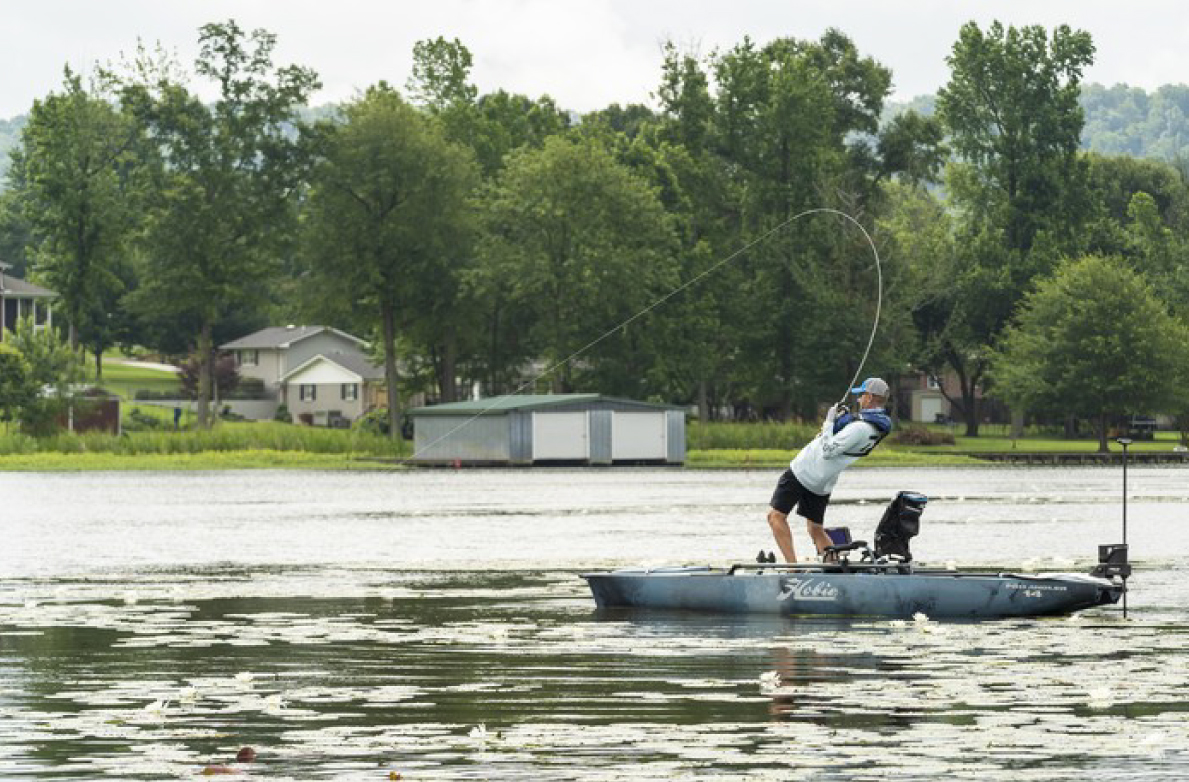 Learn More about Hobie
About Hobie


Impressive Collection of Watercraft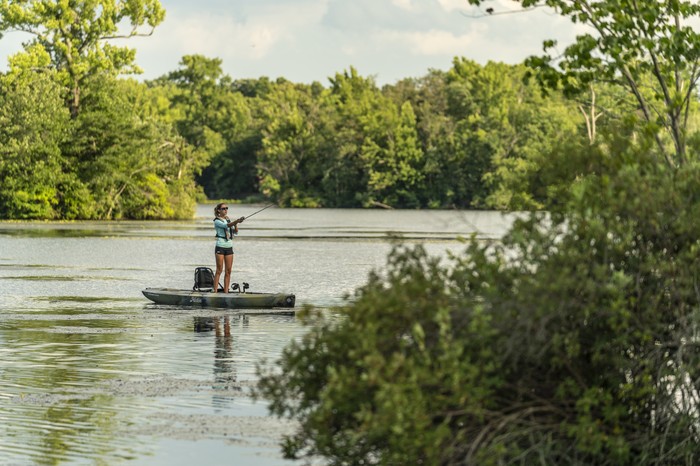 Videos
US Coast Guard Lifejacket Regulations
Check out our Clearance and Specials
| Item # | Description | Retail | Cash Price | Savings | Saving % | Any Card Price |
| --- | --- | --- | --- | --- | --- | --- |
| 283 | Current Designs Freedom - Demo | 3,499 | 2,250 | 1,249 | 36% | 2,374 |
| 2316 | Wilderness Systems Recon 120 HD - Scratch& Dent | $2,819 | $1,995 | $824 | 29% | 2,055 |
| 2448 | Bonafinde P127 Fishing Pedal Kayak - 2022 | 3,099 | 2,649 | 450 | 15% | 2,728 |
| Scroll Down for More Deals! | | | | | | |
| Item # | Description | Retail | Cash Price | Savings | Saving % | Any Card Price |
| --- | --- | --- | --- | --- | --- | --- |
| 425 | Bark Dominator 14' - Pro Elite Lay-Up | 2,399 | 1,349 | 1,050 | 44% | 1,423 |
| 2279 | Pau Hana Big EZ Angler | 1,399 | 1,099 | 300 | 21% | 1,159 |
| 2290 | C4 V1 Ocean Race with Bag - Awesome Board! - Used | 2,800 | 1,199 | 1,601 | 57% | 1,265 |
| 2289 | M&M 12.6 with Bag - Used - 21 lbs! Nothing Lighter! | 2,800 | 1,500 | 1,300 | 46% | 1,583 |
| 536 | NRS Earl 4 - Used Rental SUP + used paddle | 899 | 149 | 750 | 83% | 155 |
| 535 | NRS Earl 6 - Used Rental SUP + used paddle | 899 | 149 | 750 | 83% | 155 |
DEALS ON PADDLING GEAR AND ACCESSORIES
Check out other Current Sales Promotions