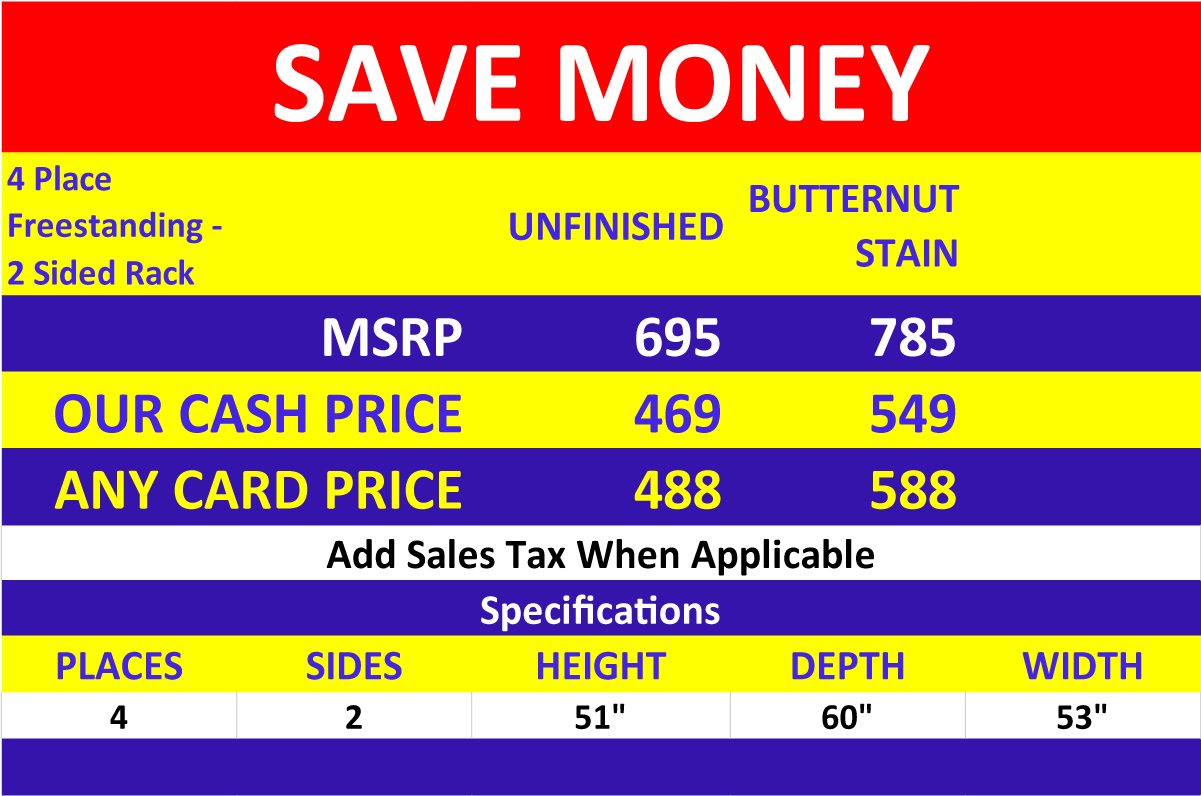 The 4 Place Kayak Rack is constructed from Northern White cedar which is rated best for weather resistance. Each rack has 4 5/8 inch post and feet and 3 in rails. Each rack is glued, bolted, and screwed with galvanized screws. Joinery where arms meet posts are 2 inch mortise and tenon giving full strength.
Use a stain or outdoor finish in the color of your choice and follow the instructions on the can. Breathable finishes will extend the life of the rack the most. It is best to let the wood age a bit prior to finishing it. This helps the stain to soak in. You can also choose to leave it unfinished. In this case, it will weather to a gray color and still last for many years.
Easy to lift kayak or canoe in and out. Locking kayak is easy with a cable lock from Hayward Outfitters. Durable kayak storage racks, can carry the heaviest of canoes, kayaks, and boat loads!
Our Kayak Racks can be bolted to dock or such or anchored to the ground.