Black Sides with Charcoal Inset, Black Canopy and Boot, Gray Interior, Grey Woven Vinyl Flooring
Lo Pro Angler Mini Compact Pontoon Boat
The 2021 Lo Pro Angler is cute and affordable! The unique tube design gives the Angler greater stability and allows shallow water running superior to v-bottom boats. It is lightweight and easy to trailer, and the perfect size for smaller lakes, ponds, and electric-only lakes.
All Lo Pros perform best with a standard long-shaft outboard motor to fit a 20″ transom. Shorter transoms to accommodate short-shaft motors are available upon request for the Lo Pro Angler only. Click here for the results of our performance tests.
​We recommend at least a 55 lb. thrust electric motor, with a minimum 36″ shaft.
***Please note that our Lo Pros are compact pontoons and are designed to be used on smaller inland lakes and bodies of water. Any lake that has larger waves than one foot should be avoided. Also, please pay close attention and adhere to weight capacities. Weight should be equally distributed on the boat, front to back, side to side. Overloading of boats is a violation of Coast Guard regulations and a major cause of boating accidents.​
Standard Features
Steering console (can be used with gas motor or remote steering trolling motor)
Custom mooring cover in color matched tan or grey with two vented support poles; made with specialty marine material
Storage compartments under rear seats
Livewell box with top (back) and bottom seat cushions
Canopy top and boot made with Sunbrella® material; includes LED canopy light
Two corner rod/drink holders made with marine starboard
LED navigation lights
Built-in drink holders
Rail spacers (between rail and deck) for air flow and easy clean-up
Rail-mount canopy brackets to position canopy for trailering
Rear transom allows for electric motor or gas motor up to 20 hp
Marine woven vinyl flooring (premium marine carpet, tan or grey only, is also available at not additional cost)
Easy-open gate latch
Stainless bow eye
4 Mooring eyes
Specifications
Width to outside of tubes 80″
Width to center of outside tubes 55″
Total weight capacity 850 lbs., persons, motor, gear
Rail height 23″
Pontoon material .090 50/52 marine-grade alum.
Pontoon height 13.5″
Person capacity 4 persons / 650 lbs.
Overall length 13'3″
Horse power capacity 20 hp max.
Height of boat on trailer with canopy laid back 67″
Deck size (l x w) 10′ x 7'1″
Canopy height (low pt/high pt.) 6'2″/7′
Approx. dry weight 660 lbs.
# of pontoon tubes 2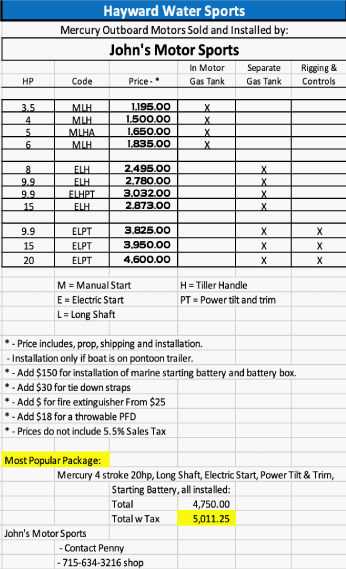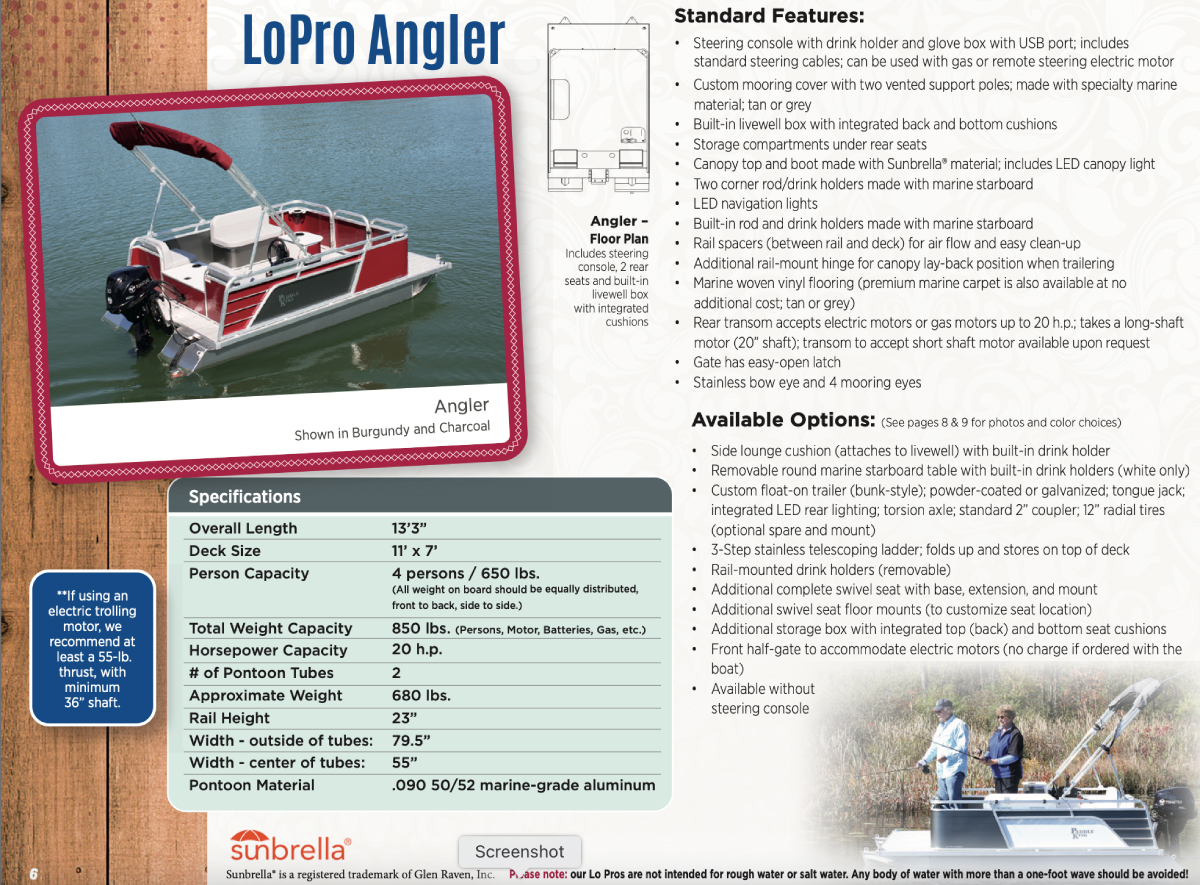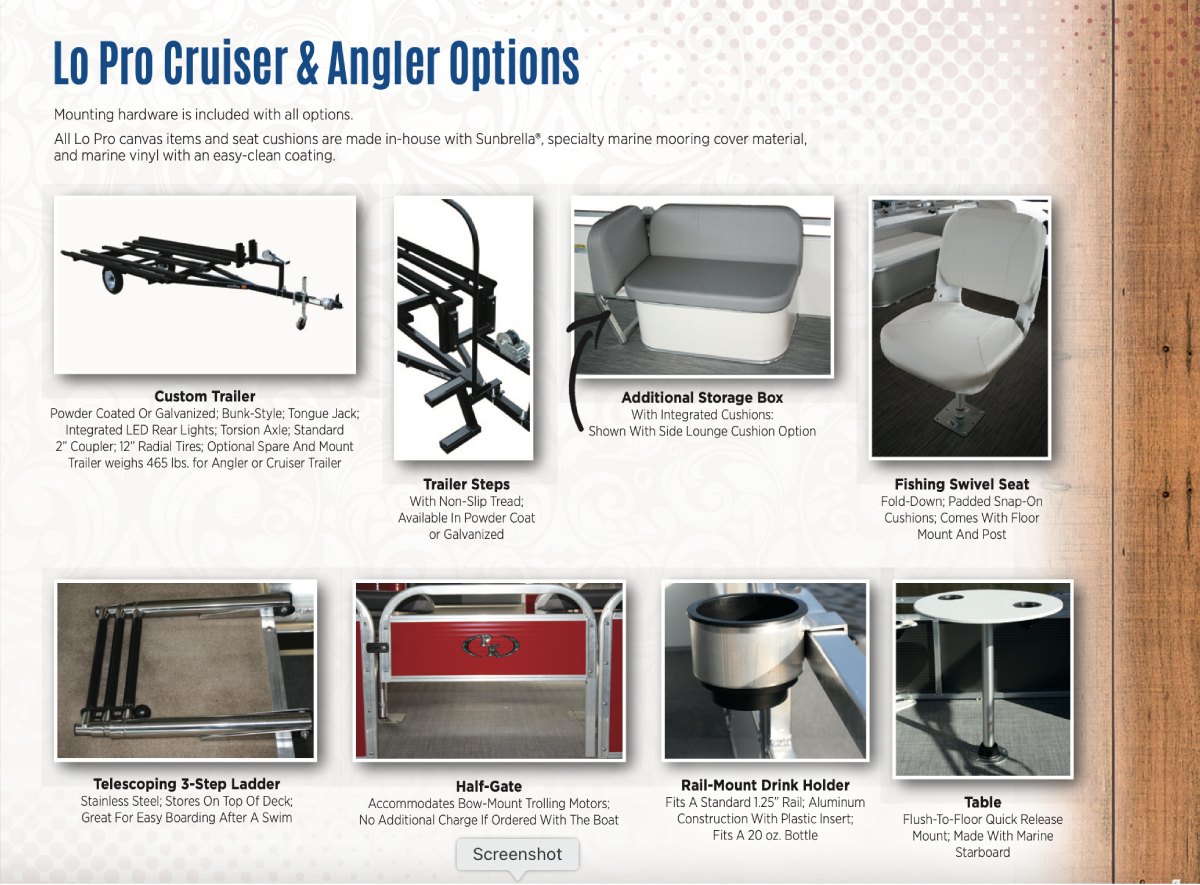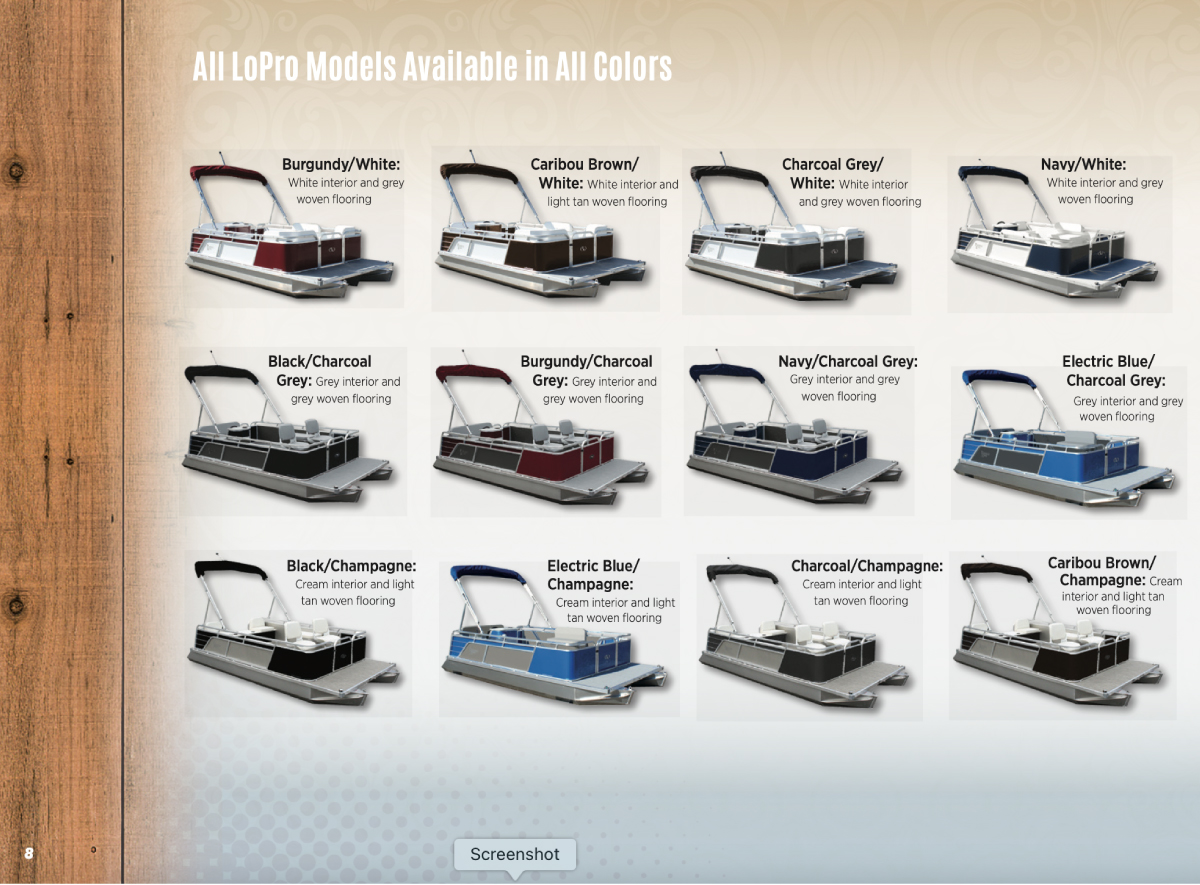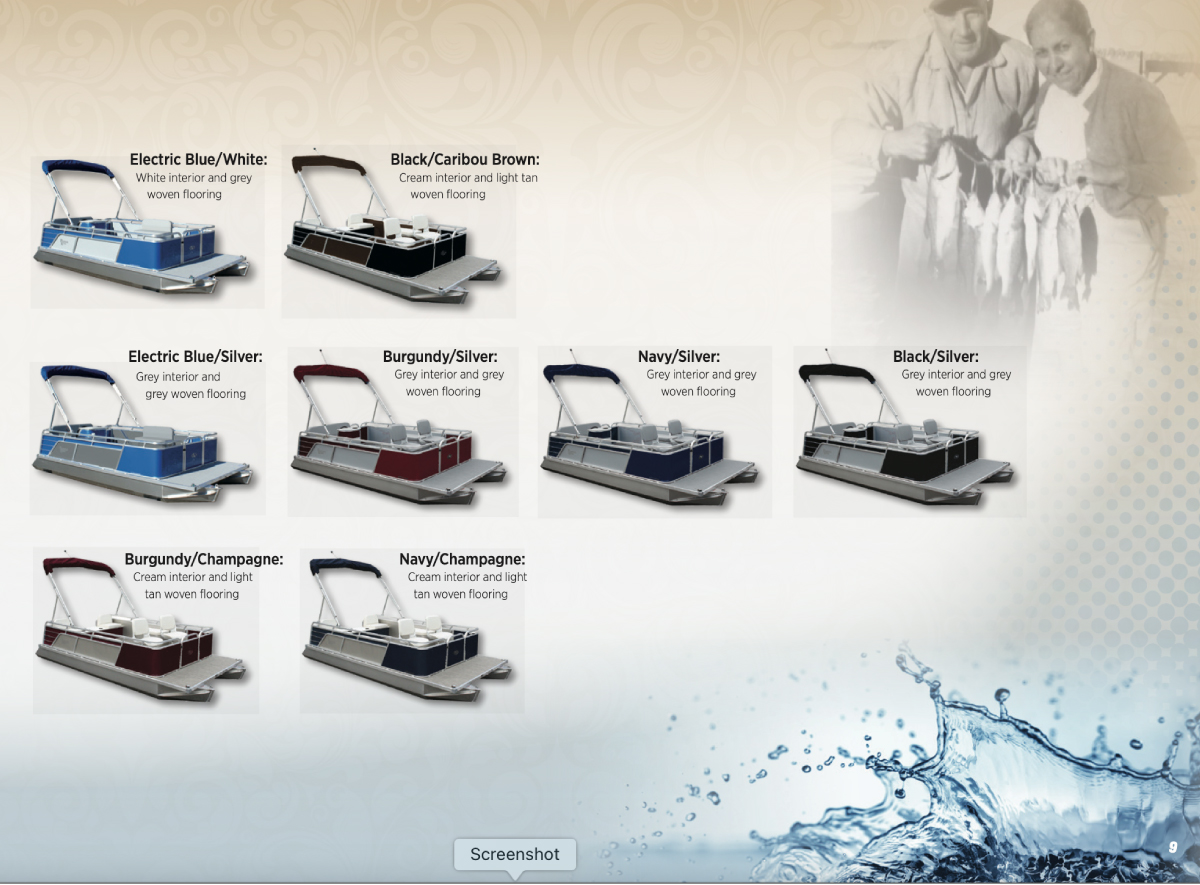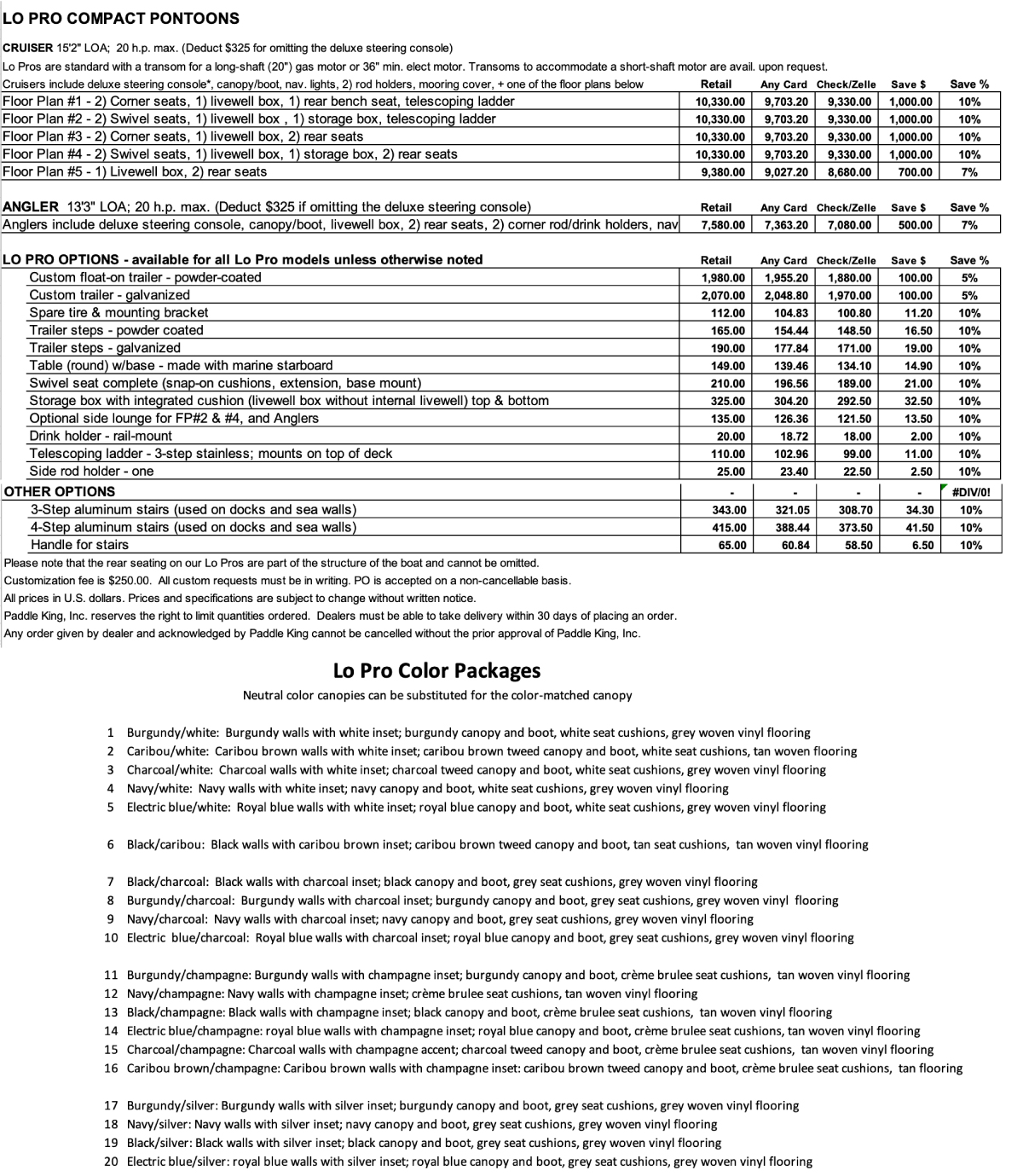 Terms - Read Before Visiting Us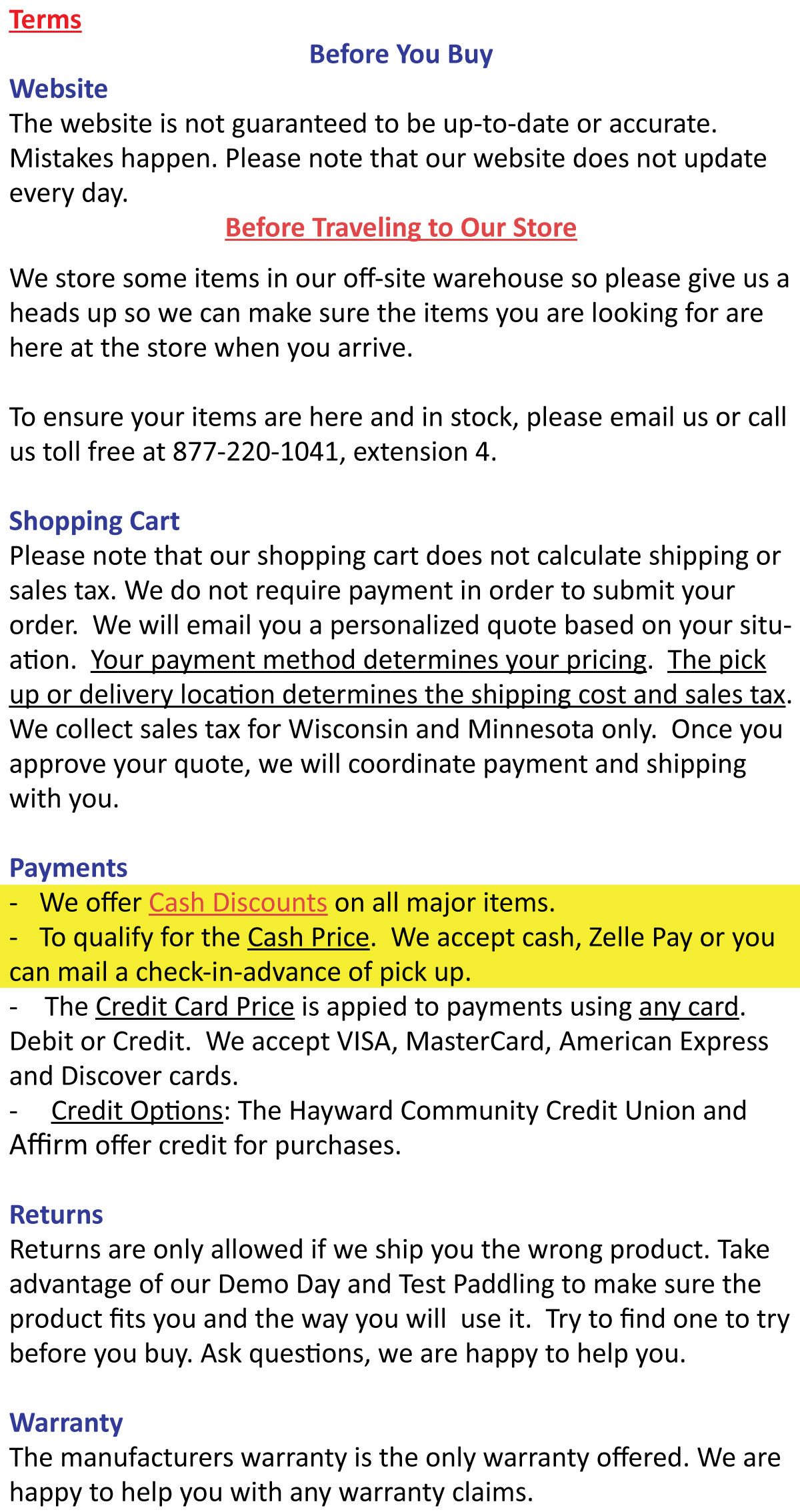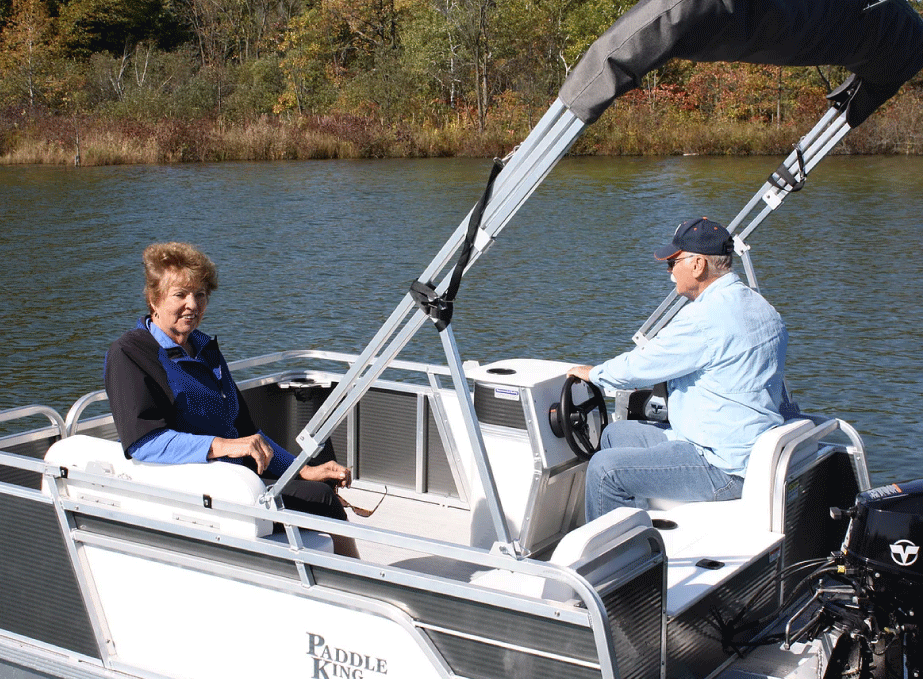 Come in and Check it Out - Schedule a Visit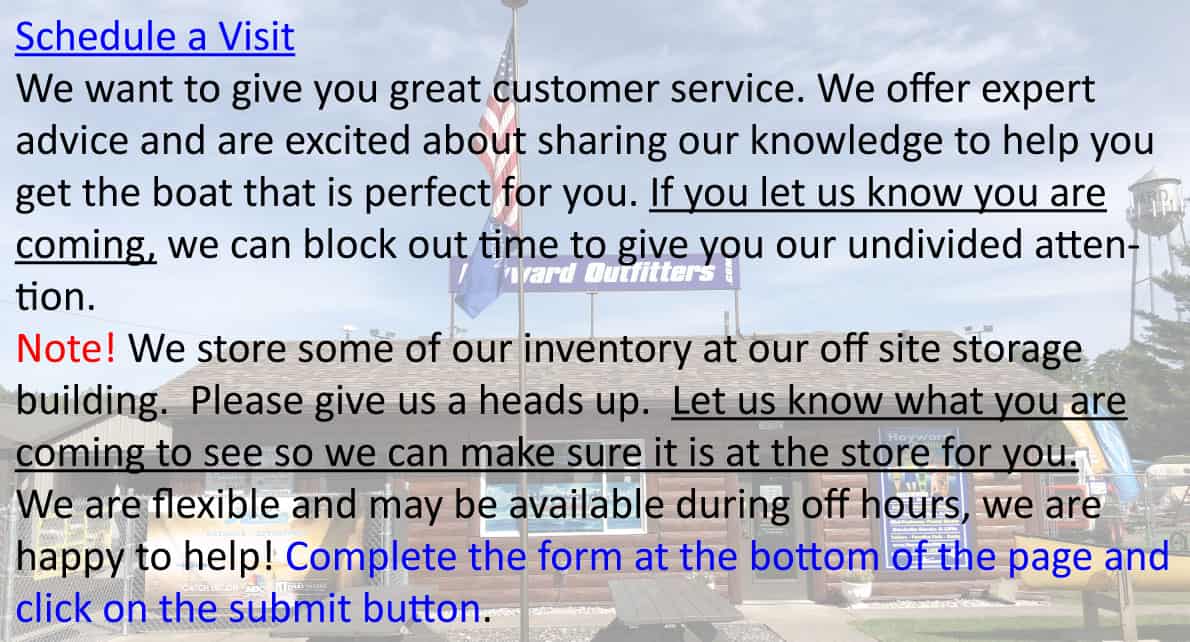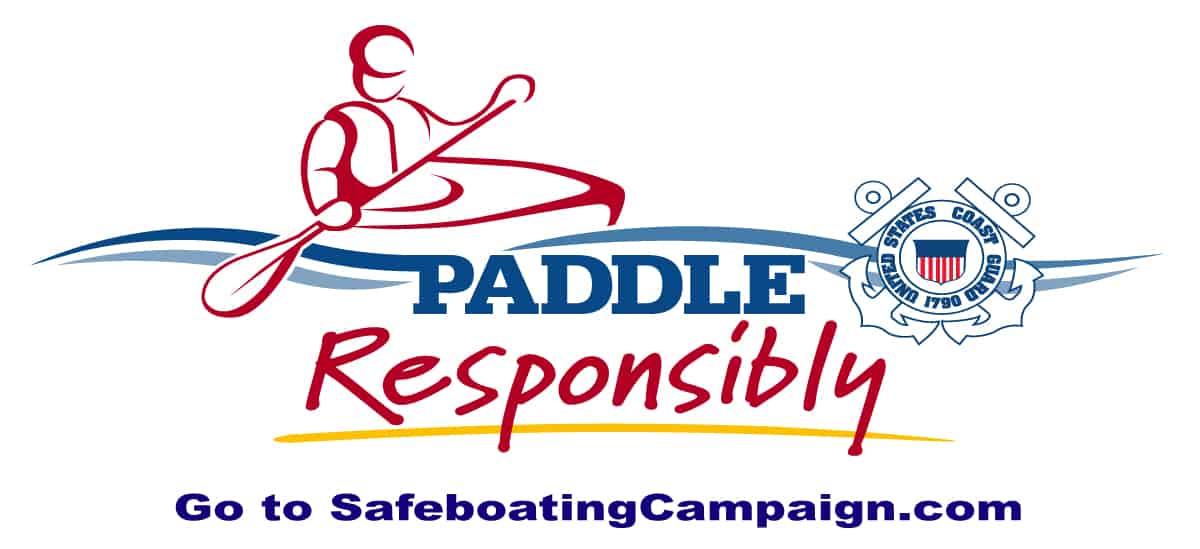 Learn More about Paddle King
About Paddle King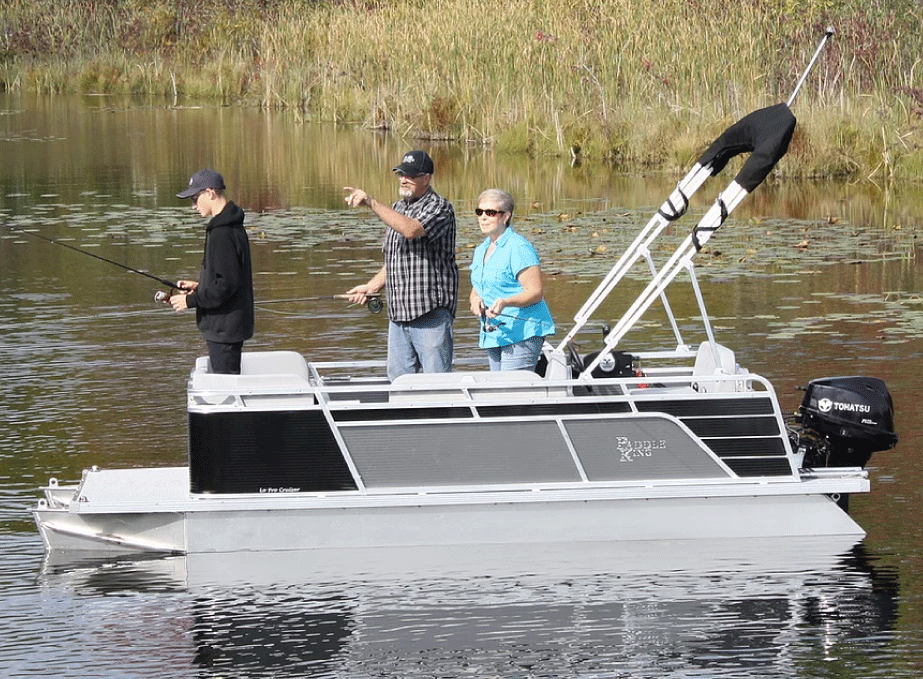 Paddle King Warranty Statement
Check out our Clearance and Specials
Check out other Current Sales Promotions