Wilderness Systems Pungo 125
Blending celebrated legacy design elements with a re-imagined modern flair, the updated Pungo delivers a dynamic on-water performance with superior stability, unmatched speed, premium comfort and intelligent outfitting.
The renowned Pungo hull, through rigorous engineering and testing, has reassuring stability without sacrificing performance. Best-in-class speed makes the Pungo the easiest to paddle and most efficient kayak in its class, taking you farther and faster than you ever thought you could.
The patented Phase 3® AirPro seating system is the core of what makes Wilderness Systems the world's most comfortable kayaks; the Pungo's comfort and adjustability is built just for you, allowing you to be fully immersed in your on-water experience. The Pungo also integrates the most comprehensive kayak dashboard interface for optimal customization and features. It includes the removable DryTec dry box that allows you to take your valuables with you, two cup holders for your favorite beverage, a recess for the Wilderness Systems Lithium Battery (sold separately), SlideTrax ™ to hold mounts for phones, fishing rods and other accessories, and two mounting platforms for customized accessorizing. A protective and replaceable skid plate, comfortable rigid carry handles, industry-leading storage capabilities, and configurable deck bungee rigging rounds out a robust list of attributes.
Click into the tabs below for more information!
Shipping Options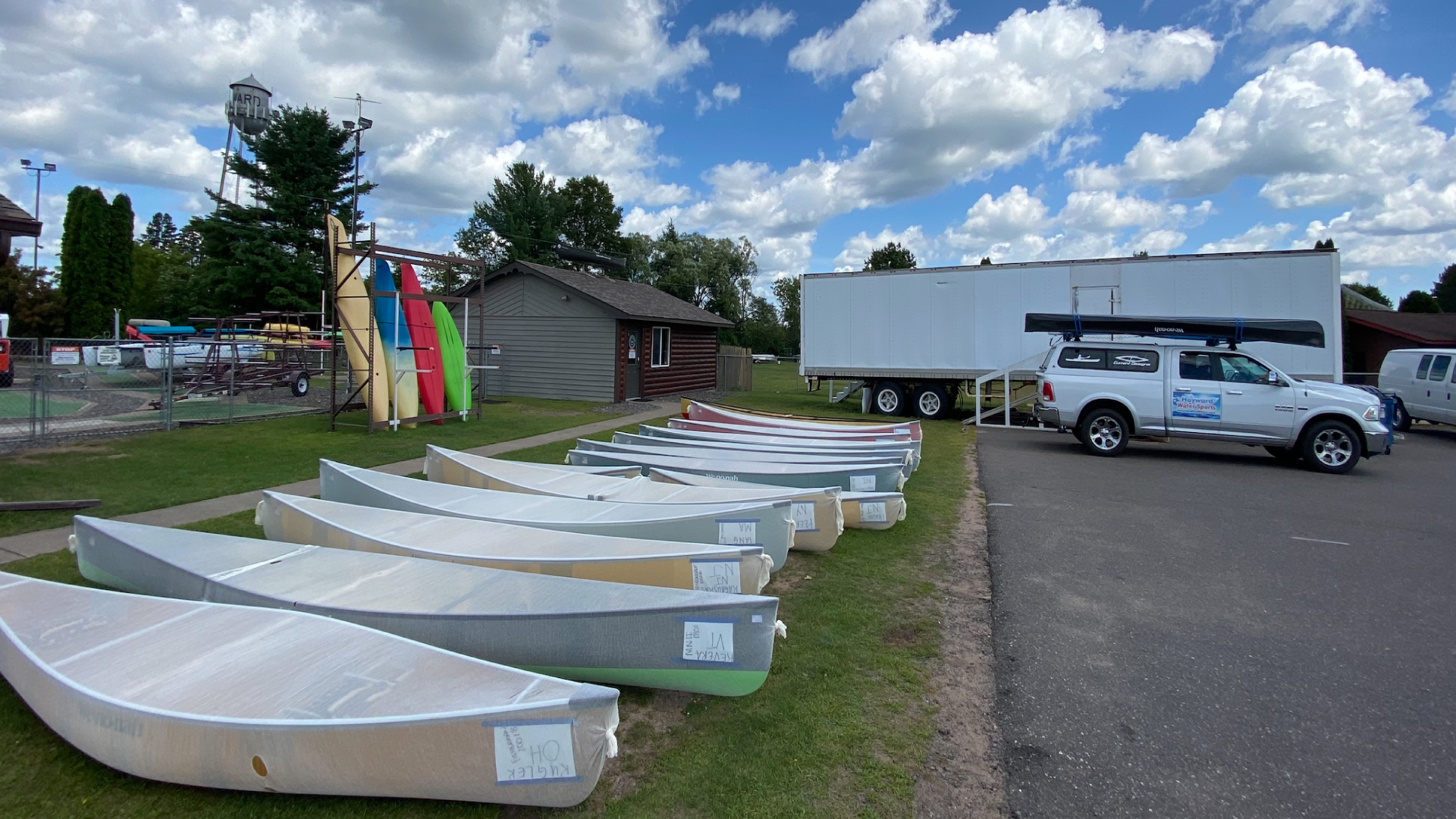 Terms - Read Before Visiting Us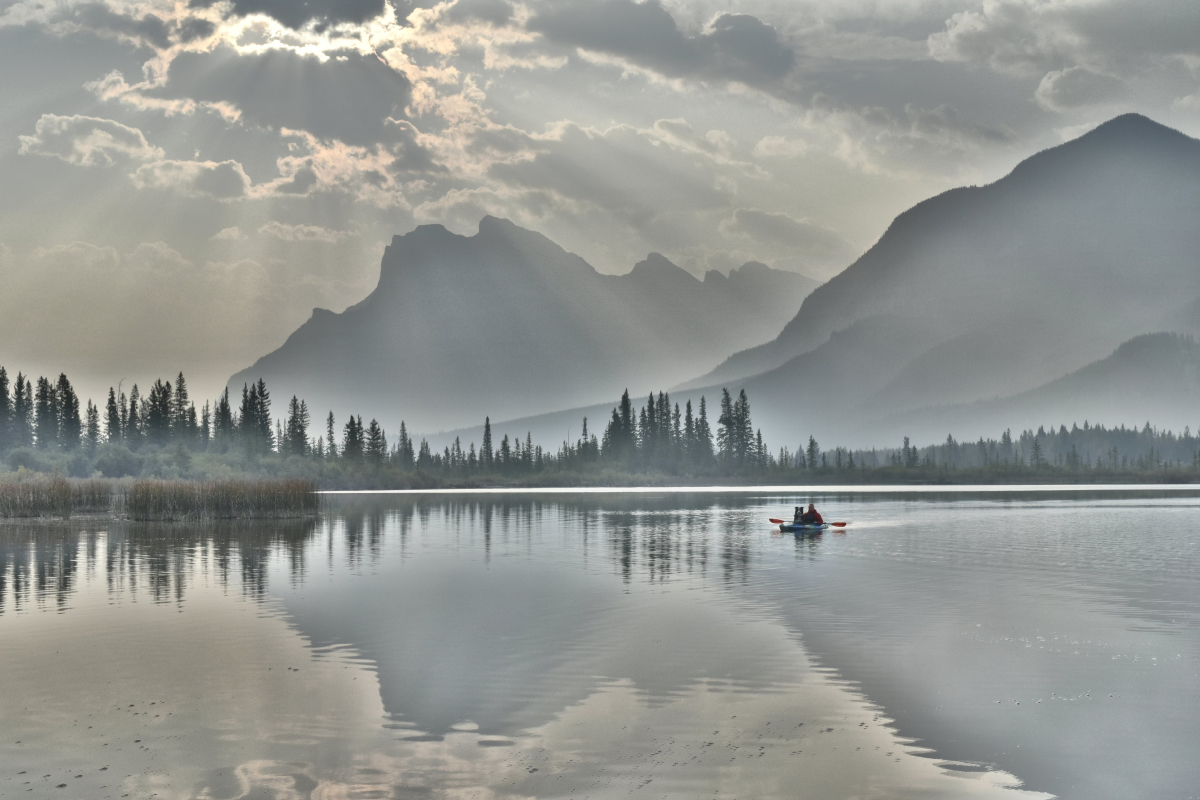 Learn How to Choose a Kayak
How to Choose A Kayak

Kayak Category
Shape
Type of Water
Stability
Fit
Recreational - Sit Inside
Short and Wide, 10'-14'
Small Lakes and Shallow Rivers
Good
Comfortable; sizeable
This is the most popular style in our area. Stable, maneuverable, user-friendly and have easy entry cockpits that fit almost anyone comfortably. Designed for first time paddlers and outdoor enthusiasts who like to combine their on-water pleasures with other pursuits such as bird watching, fishing and photography.
Recreational - Sit-On-Top
Short and Wide, 10'-13'
Smaller Lakes
Good
Comfortable; sizeable
Sit on tops are very stable, easy to get in and out of and there is no feeling of confinement. They're also self-bailing, which means they have small holes (called "scupper holes") that allow the water to drain right through them. You do drip water on your legs as you paddle. These are most popular in warm water climates.
Transitional
Narrower, 12'-14'
Bigger Lakes and Moving Water
3-4
Medium Size
Transitional Kayaks bridge the gap between Recreational and Touring categories, combining the best elements from both. Like Recreational designs, they are short and somewhat wide. They favor stability on calm waters and easy turning over speed. White the cockpits are a bit smaller than Recreational cockpits, they are still quite roomy for easy access.
Performance Touring
Long and Slender
All Water
2-3
Fully Connected
Performance Designs are good for all distances, expeditions and skill mastery.
North American Style
If you want a stable kayak with some serious capacity, a seat back and a rudder.
British Style
If you want a snug-fitting, playful kayak with smooth edging, graceful lines, a day hatch, a back band and a skeg.
Greenland Style
If you want a tight-fitting, hard-edging kayak with an old school look, serious rolling ability, a back band and a skeg.
Danish Style
Stylish, snug-fitting hybrid of Greenland and North American hulls with Danish style.
Specialty Kayaks
Boats made for unique situations and unique goals.
Learn about the different Kayak Layups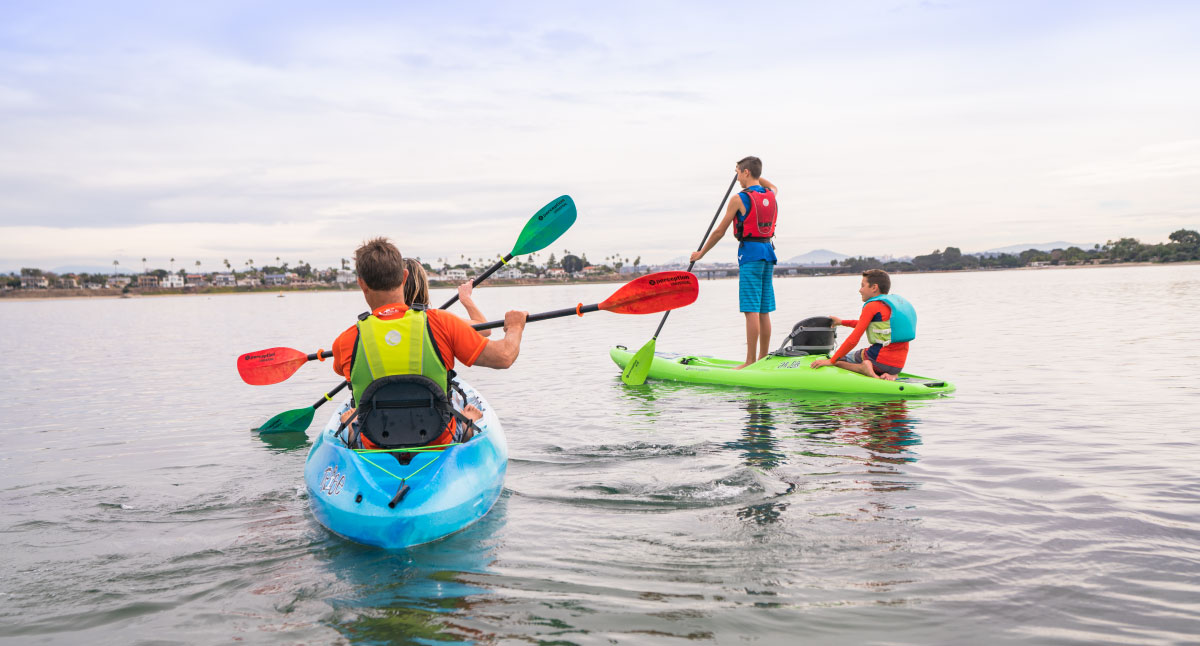 Learn More about Wilderness Systems Kayaks
About Wilderness Systems Kayaks
WHO WE ARE - CHASING PERFECTION
Wilderness Systems Warranty Statement
Check out our Clearance and Specials
| Item # | Description | Retail | Cash Price | Savings | Saving % | Any Card Price |
| --- | --- | --- | --- | --- | --- | --- |
| 283 | Current Designs Freedom - Demo | 3,499 | 2,250 | 1,249 | 36% | 2,374 |
| 2316 | Wilderness Systems Recon 120 HD - Scratch& Dent | $2,819 | $1,995 | $824 | 29% | 2,055 |
| 2448 | Bonafinde P127 Fishing Pedal Kayak - 2022 | 3,099 | 2,649 | 450 | 15% | 2,728 |
| Scroll Down for More Deals! | | | | | | |
| Item # | Description | Retail | Cash Price | Savings | Saving % | Any Card Price |
| --- | --- | --- | --- | --- | --- | --- |
| 425 | Bark Dominator 14' - Pro Elite Lay-Up | 2,399 | 1,349 | 1,050 | 44% | 1,423 |
| 2279 | Pau Hana Big EZ Angler | 1,399 | 1,099 | 300 | 21% | 1,159 |
| 2290 | C4 V1 Ocean Race with Bag - Awesome Board! - Used | 2,800 | 1,199 | 1,601 | 57% | 1,265 |
| 2289 | M&M 12.6 with Bag - Used - 21 lbs! Nothing Lighter! | 2,800 | 1,500 | 1,300 | 46% | 1,583 |
| 536 | NRS Earl 4 - Used Rental SUP + used paddle | 899 | 149 | 750 | 83% | 155 |
| 535 | NRS Earl 6 - Used Rental SUP + used paddle | 899 | 149 | 750 | 83% | 155 |
DEALS ON PADDLING GEAR AND ACCESSORIES
Check out other Current Sales Promotions