Cash Price $435  Any Card Price $450
Built for kids that want to experience the most in life, the Bold is designed to get the next generation of paddlers on the water on a board with the same functionality and quality as our other inflatables but is right-sized for them.
Dimensions: 8'x30"x4.75"
Volume: 115L
Weight: 16 lbs
• Built with High-tensile drop stitch + Durable PVC fusion technology
• 10" center fin
• Easy Grab Handle for carrying
• 4 point bungee system
• Three-piece adjustable paddle included
• Dual-action pump for quick inflation
• Roller bag with backpack straps for easy transport
• Max paddler weight: Beginner 75 lbs, Intermediate/Expert: 100 lbs
GREY DUCK OUTDOOR – Different by Design
Grey Duck is a Twin Cities based SUP company. We believe in the power of connecting with nature, time with family and friends, and exploring often. Grey Duck board designs are clean, classic and functional – things that never go out of style.
Click into the tabs below for more information!
Shipping Options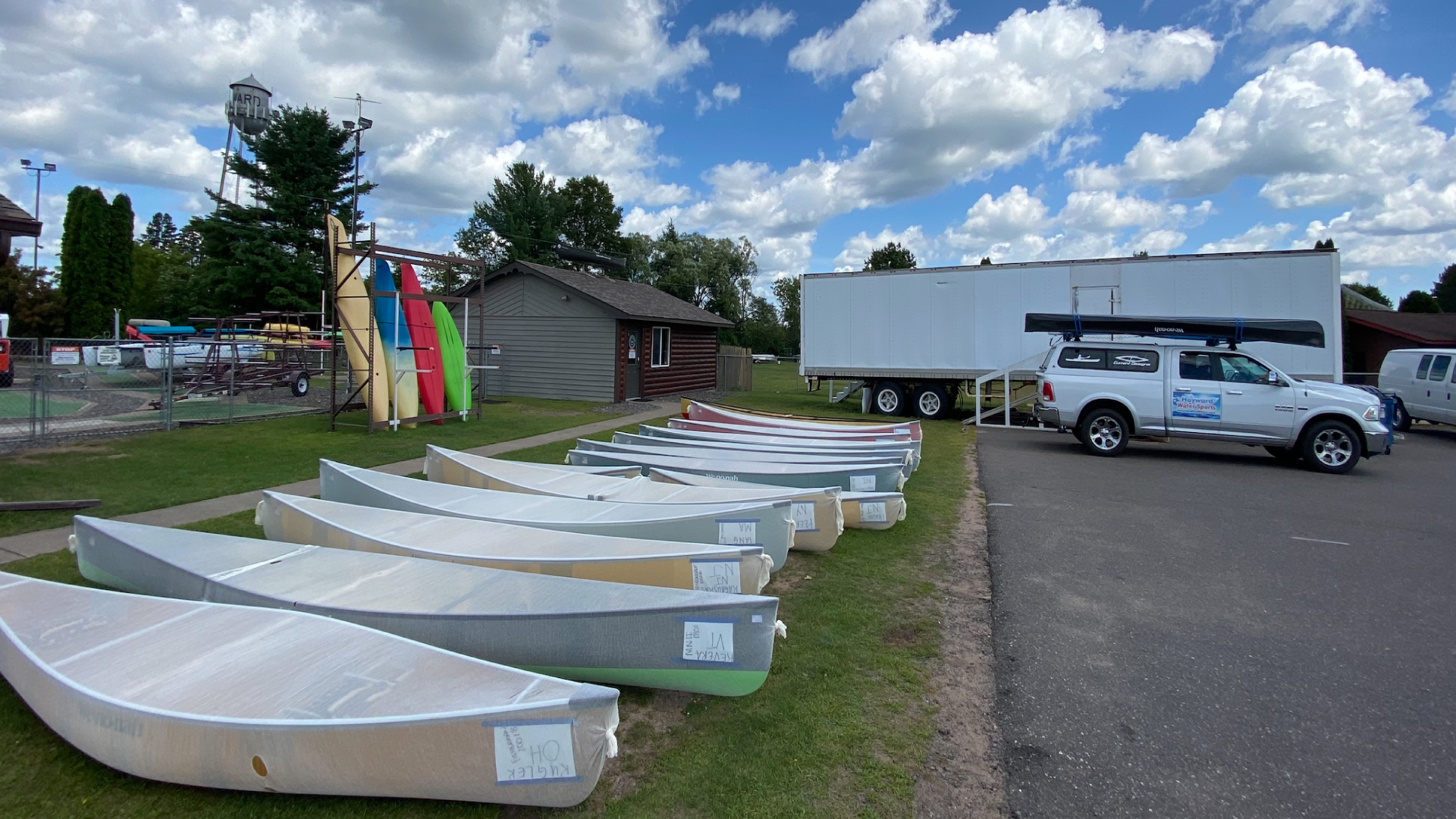 Terms - Read Before Visiting Us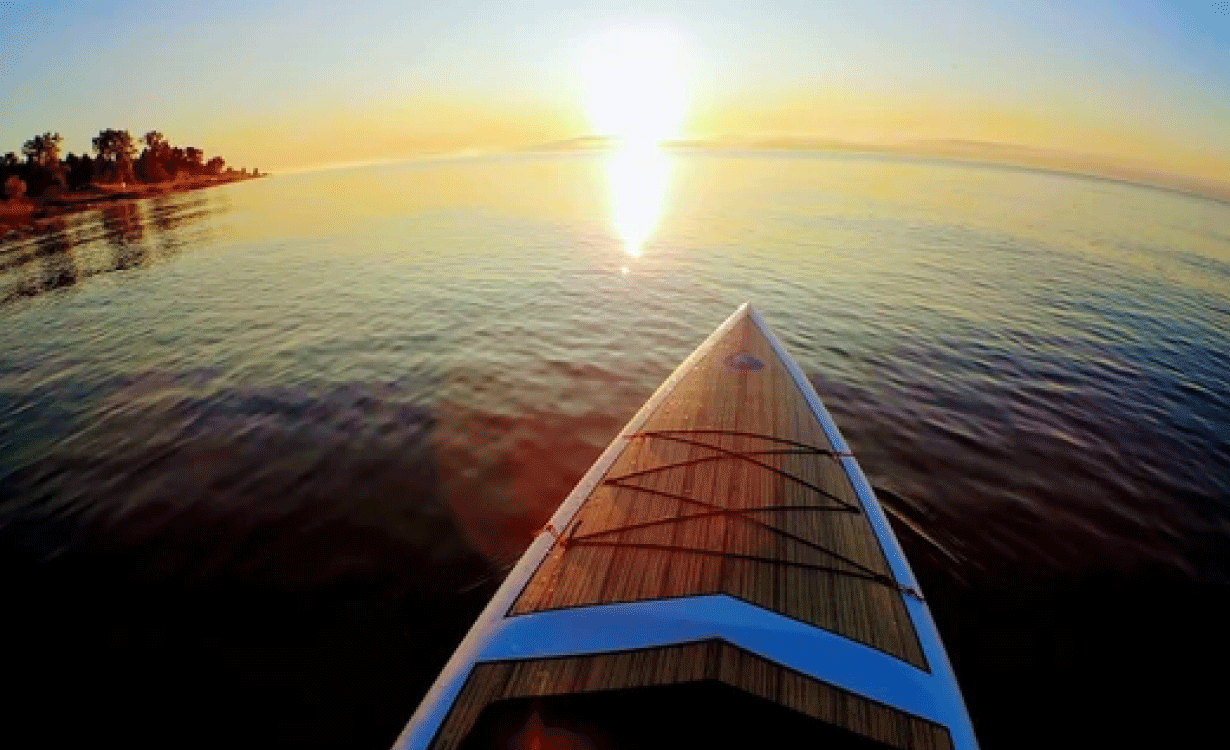 Learn How to Choose a Paddle Board
How to Choose a Stand Up Paddle Board
First, try to narrow your search down to a category based upon your priorities for paddling.
How do you plan on using the SUP?
Recreational, Fitness/Distance, Fitness/Yoga, Fishing
Who will be using the SUP?
Single User, Multiple users, Youth/"leave at the lake" Use?
Where will the board be used?
Lake, River, "taking it traveling"?
Where will the board be stored?
Indoor Rack, Outdoor Rack, "I have no room to store a board?"
Stand Up Paddle Board (SUP) Categories
All Around / Recreational / Planing Boards
All-Around boards offer a traditional planing bow, rounded and are generally 10'-12' in length and 30"-36" in width. These boards are great for beginners, but also great for any paddler who is not looking for paddling long distances or racing environments. Planing boards offer stability for yoga or fishing.
Touring / Race / Distance / Displacement Boards
Touring boards have a displacement bow, pointed to displace water as you paddle. Displacement boards are generally 12'-14' in length and generally narrower than a planing board. The displacement bow is more efficient and requires less effort to paddle longer distances. There are also hybrid displacement boards which are wider and thicker that provide more stability in a displacement hull.
Hard Boards versus Inflatable Boards
Plastic (rotomolded) Boards
These boards have a durable exterior, least expensive but very heavy. These boards are great for when multiple users will be using the board and likely to be dragged or dropped. These boards do not have a center core, and over time may bow in the center or become water-logged.
Hard Boards - Most common boards
There are various Hard Board construction so weights may vary also. Construction may include Fiberglass/Epoxy, Graphite and Carbon. These boards are great for individual users who will be able to control the usage of the board.
Inflatable Boards
There are various Inflatable Board constructions, but weights do not vary as much. These are very popular boards. They are quite durable, great for families and guests, traveling and storage is not really a factor. These boards generally come with a storage bag and pump.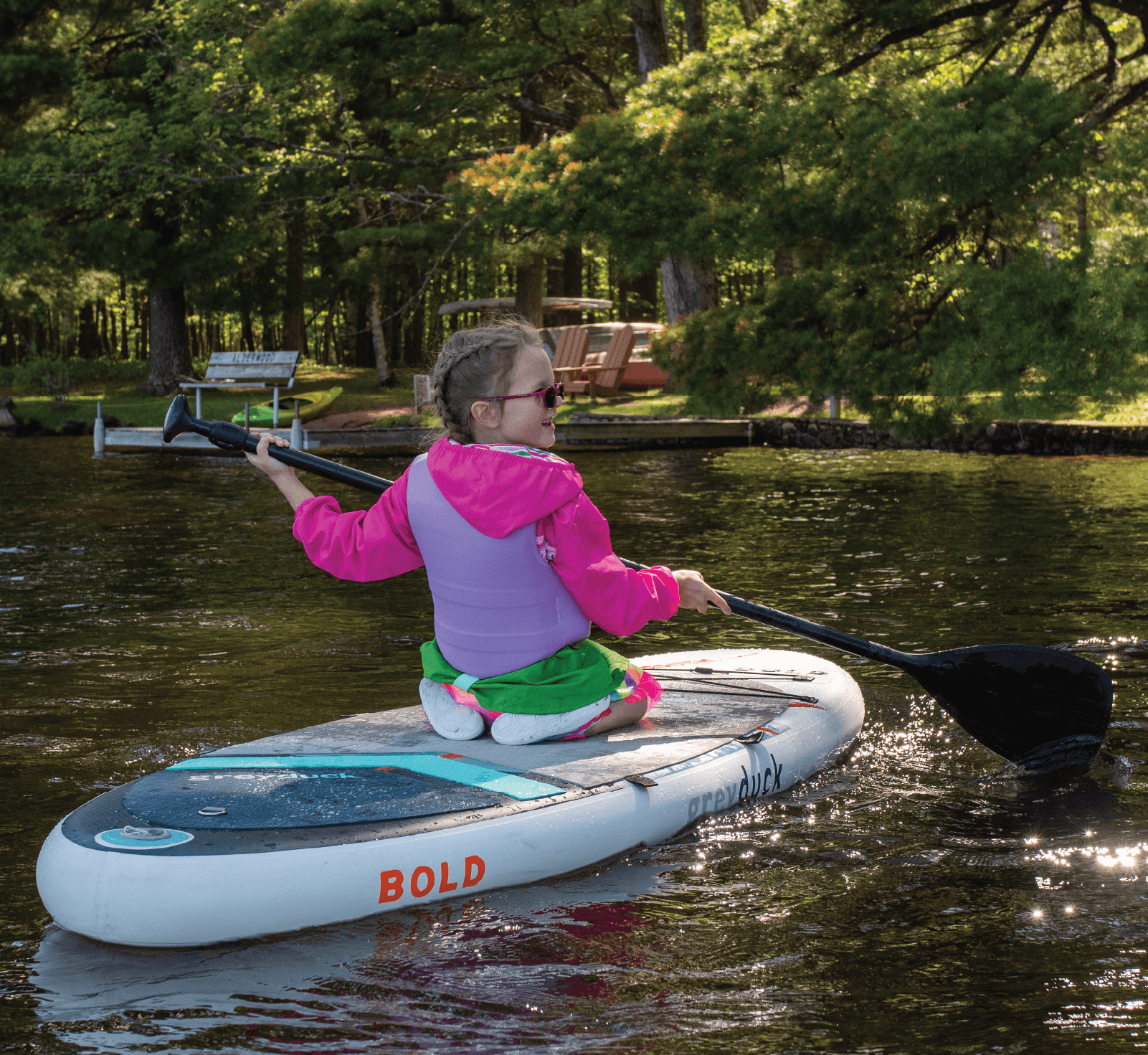 Benefits of Stand Up Paddle Boarding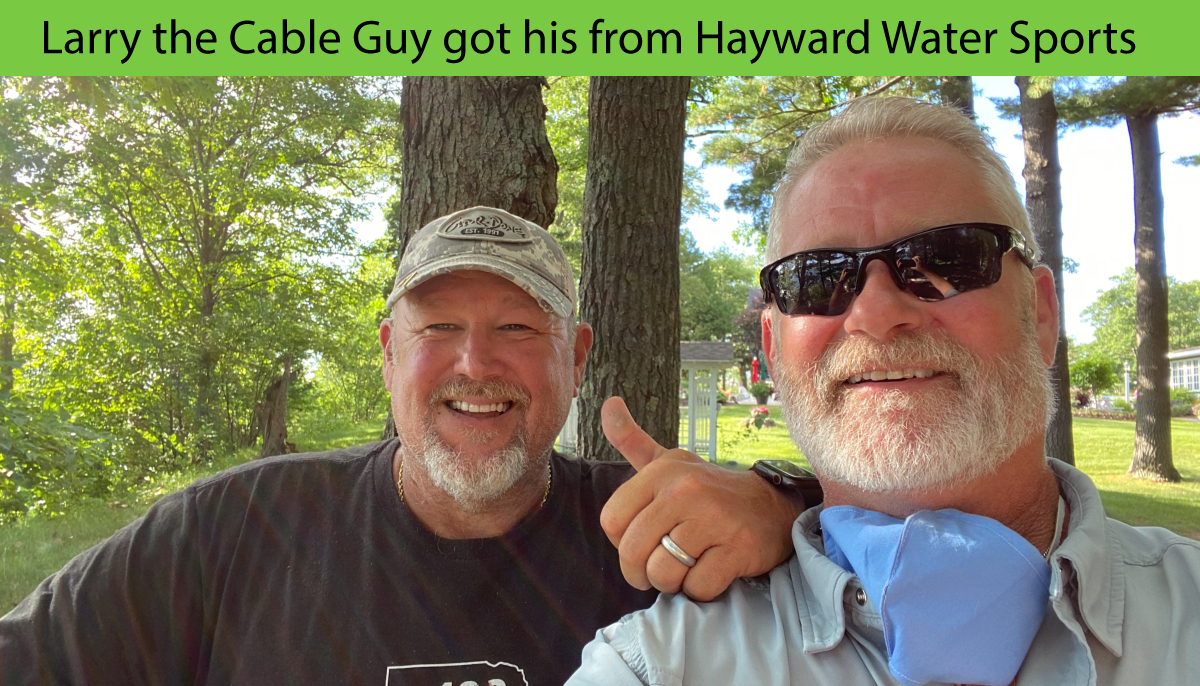 Check out our Clearance and Specials
DEALS ON PADDLING GEAR AND ACCESSORIES
Check out other Current Sales Promotions